Putting you at the heart of the picture
If you need long term care in the future but fall below the required criteria for the NHS to award you fully funded care (known as Continuing Health Care) then your assets will be assessed to see if you are able to fund your own care.
What if you need care and you have given assets away?
If you have given assets to your children, or you have transferred assets into a Lifetime trust, then the value of those assets should not be included in your financial assessment. However, if the Local Authority can show that the assets were transferred to avoid paying for care then it is possible for them to still include the value of those assets in your financial assessment as notional capital. It may even be possible for the Local Authority to send the bill for care to the family member who has received the transferred assets. It is therefore important to take advice on the risks before making such a transfer.
Gifting
It's very common to consider making gifts to family members to ensure the assets are kept in the family. In particular, many consider giving away their property, or a share of it, to children during their lifetime or in their will.
Potential risks with gifting of assets
We would not usually recommend that you transfer your assets without carefully considering your financial security as once a gift is made there is no turning back.
In particular, we would not suggest that you transfer the ownership of your property outright to someone else while you or your spouse/partner continues to live there. Problems may arise should one of the recipients of the gift suffer from financial difficulty, a divorce, or a family disagreement. It is extremely important to take the proper legal advice before making such a transfer.
Download our Care for the Elderly guide.
Foresight Estate Planning - Simpler solutions to complex problems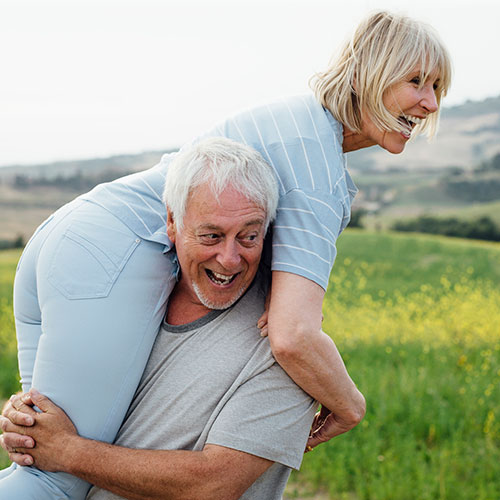 Our Companies
Say hello to the other companies in our group...
Insight Financial Associates
With our forward-thinking approach and combined professional experience, Insight brings together an unrivalled 'wealth' of expertise and knowledge in financial services. The independent status enables us to provide an impartial and individual service to our valued clients. 
Property Investor Partnership
We are specialists in securing high yield property investment opportunities that will generate surplus income and achieve long term capital growth.  We introduce investors to Solicitors and Mortgage Brokers who specialise in investor property purchase. Our clients are supported every step of the way, from reservation through to securing the first tenant. 
We are experts in securing finance for a broad range of properties for either residential or investment purposes. We can advise you on insurances to protect your home, income, lifestyle and for landlords to protect their property portfolios. 
At Foresight Premier Law our team of legal advisers are committed to building lifetime relationships with our clients, ultimately placing the future of their respective estates in a more secure position for future generations.
Foresight Estate Planning & Will Writing
We specialise in the preparation and drafting of Wills, together with a wide range of other legal services, including the setting up of Trusts (both life-time Trusts and post death Trusts) and Powers of Attorney*. 
Insight Accountancy Services
We give guidance and advice around personal or business taxation queries. We can guide you through the administration side of book-keeping and completing tax returns in a timely manner, providing security in knowing that all elements of your finances are in good order**.
*The Financial Conduct Authority does not regulate tax advice, wills or trusts.
**The Financial Conduct Authority does not regulate tax advice.
Foresight Estate Planning – The key to future success
Foresight maintain an open and friendly relationship with our clients. Our aim is to 'take the fear out of planning for the future' by offering the very finest advice that delivers results time and time again.
About Us
All the information about us and the philosophy behind who we are.
Meet the Team
Meet the Foresight Estate Planning a team.
Say Hello!
Contact us today and start your journey to financial success.