Putting your trust in Foresight
It is possible to set up a trust where you can transfer your assets to people (known as trustees) who would then hold those assets according to terms agreed between you.
The asset most commonly transferred is the property. The terms of the trust would usually stipulate that, although the property is held for your beneficiaries, they will not be able to sell the property whilst named people continue to live there. It is even possible to stipulate that the property can be sold at any time with a view to buying a more suitable replacement property which would also then be held on the same terms.
By transferring a property, or other assets, into a trust it is possible to offer a degree of protection to the equity in the property for the named beneficiaries. As there can be tax implications in setting up these arrangements, it is essential to take advice before proceeding.
Providing for your family is an essential goal for most people, but it isn't always easy - simply passing wealth on in your Will or as gifts while you're alive can be risky and inefficient.
Trusts can be useful for a variety of purposes, especially when minimising your future tax liabilities. Trusts are often used as a means of protecting family wealth, holding property for a number of individuals, preserving assets for future generations and managing assets for those who cannot do so themselves either due to age or mental incapacity.
The trust deed, which might be incorporated into a will, establishes the obligations of the trustees and how they are to exercise those obligations on behalf of the beneficiaries. It is essential to have trusts drawn up properly as they establish control over assets for a long time, possibly decades. Also it is important to build in flexibility to allow for changing circumstances in the future and to choose trustees who understand their duties and who will carry out your instructions carefully.
There are many different reasons for using trusts. They include:
co-ownership of a house
creation of lifetime gifts for young people
deferring the payment of capital gains tax
inheritance tax planning
making special provision for mentally incapacitated adults and in many other differing situations.
Protecting assets for family members who can't look after assets themselves.
Protecting assets from business creditors or divorcing spouses.
Preventing an inheritance from affecting someone's entitlement to state benefits.
Providing for young children in an income tax efficient way
Providing for both a current spouse and children from an earlier relationship.
Protecting family members' estates from large inheritance tax bills when they die.
Reducing a spouse's tax burden when the first one dies.
When setting up trusts, you choose the people who will look after your assets – the trustees - and who will benefit from them –the beneficiaries. You can leave instructions for how the trustees should manage the assets and how they should distribute the assets. The trust will continue to protect your assets after you have passed away or have lost the capacity to manage your own affairs.
Are There Different Types of Will Trusts?
There are a number of different types of trusts, each having different benefits and being suited to different situations. Which trust type is right for you depends on:
Who your beneficiaries are (and whether or not they're minors)
Whether you want to specify exactly what each beneficiary gets, or give trustees discretion over this
What you want to achieve through the trust
How complex your estate is as a whole, and how the trust will affect other aspects of it for tax purposes
We work with you to understand your goals in estate planning and offer advice that's tailored to you and your family. No two estates are the same, and this is true of trusts as well.
Foresight Estate Planning - Protecting you and your families assets for the future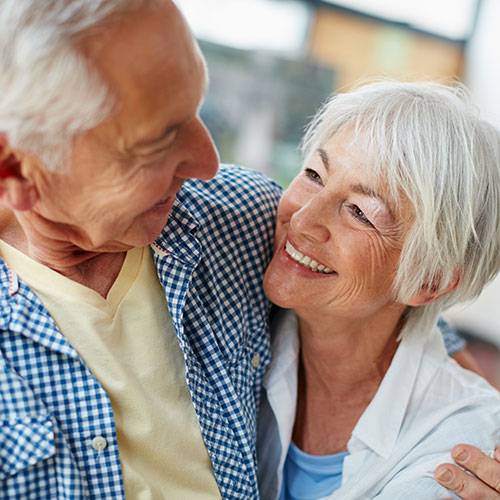 Our Companies
Say hello to the other companies in our group...
Insight Financial Associates
With our forward-thinking approach and combined professional experience, Insight brings together an unrivalled 'wealth' of expertise and knowledge in financial services. The independent status enables us to provide an impartial and individual service to our valued clients. 
Property Investor Partnership
We are specialists in securing high yield property investment opportunities that will generate surplus income and achieve long term capital growth.  We introduce investors to Solicitors and Mortgage Brokers who specialise in investor property purchase. Our clients are supported every step of the way, from reservation through to securing the first tenant. 
We are experts in securing finance for a broad range of properties for either residential or investment purposes. We can advise you on insurances to protect your home, income, lifestyle and for landlords to protect their property portfolios. 
At Foresight Premier Law our team of legal advisers are committed to building lifetime relationships with our clients, ultimately placing the future of their respective estates in a more secure position for future generations.
Foresight Estate Planning & Will Writing
We specialise in the preparation and drafting of Wills, together with a wide range of other legal services, including the setting up of Trusts (both life-time Trusts and post death Trusts) and Powers of Attorney*. 
Insight Accountancy Services
We give guidance and advice around personal or business taxation queries. We can guide you through the administration side of book-keeping and completing tax returns in a timely manner, providing security in knowing that all elements of your finances are in good order**.
*The Financial Conduct Authority does not regulate tax advice, wills or trusts.
**The Financial Conduct Authority does not regulate tax advice.
Foresight Estate Planning – The key to future success
Foresight maintain an open and friendly relationship with our clients. Our aim is to 'take the fear out of planning for the future' by offering the very finest advice that delivers results time and time again.
About Us
All the information about us and the philosophy behind who we are.
Meet the Team
Meet the Foresight Estate Planning a team.
Say Hello!
Contact us today and start your journey to financial success.